by Alan Henry, Dear GoFundYourself,
It's tricky to be sure, and while we've explained how to vet a Kickstarter project before you back it, all of the good vetting in the world won't change things if the project looks great on paper but turns out to be disappointing. In addition to making sure you do your homework before tossing your money in the pot, let's talk about a few things to remember before you go wild backing Kickstarters or Indiegogos.
Remember: You're Not Shopping, You're Investing (or Donating)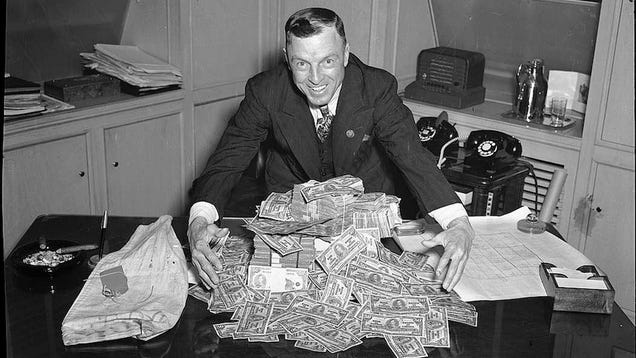 EXPAND
Even those crowdfunding campaigns that are completely funded and then some by the time you get to them may wind up crashing and burning by the time the money is all gone, so don't assume that just because a project is overfunded by the time you see it, it's bound for success. It's easy to look at Kickstarter and the array of other crowdfunding sites on the web and feel like you're going shopping when you browse their projects. In reality, that's what those sites want you to think—they want you to check out the good-looking rewards and shiny campaign promo materials, and toss a few bucks in the hope that you're going to get early access to an awesome new game, or a great new battery pack, or the next fitness tracker that'll help you get in shape.
The problem with that mindset though is that you're not shopping. You're investing, and that comes with risks that aren't necessarily obvious at first, although they should be. To their credit, none of the major crowdfunding sites like KIckstarter or Indiegogo pretend you're doing anything different. They make it clear that you're not ordering a product, you're contributing money in the hopes that a product or service comes to life. Kickstarter is a little better at this by nature, since if a project isn't funded, no money changes hands—but other sites offer flexible funding, where everyone who contributes is out the money, even if the project misses its goal. Either way, it's a gamble, and remember, you should never gamble with money you're not prepared to lose.
http://lifehacker.com/should-i-contribute-to-crowdfunding-campaigns-like-kic-1645706301