Global Real Estate Crowdfunding Conference III – San Mateo
Thursday, July 17, 2014 from 8:00 AM to 6:00 PM (PDT)
"Experiencing this event is like that desperate need for air when you hold your breath for too long. The event was so powerful and presented so much opportunities that it is hard to find words powerful enough to convey the message." 
– Terry Sutton of Alliance Commercial Realty
(on the Global Real Estate Crowdfunding Conference I, 14 Nov 2013)
Real Estate's New Landscape
Meet the leading real estate crowdfunding players as they talk about their amazing growth in the industry. In its 2nd year, this 3rd conference brings together the new breed of crowd investors and traditional and institutional investors in one platform. The conference will once again showcase the opportunities available and strategies needed to energize and sustain the real estate market and industry.The Soho Loft – The Voice of Capital Formation – and Victoria Global, an emerging force in the Corporate Communications, Investor Relations and Public Relations arena, join together to bring you this groundbreaking series of conferences that intersect finance with the business of real estate.Read more from our articles:Crowdfunding's Latest Invasion: Real Estate

2014 Crowdfund Trends: Top 20 Wall Breakers of Real Estate Investing

A Crowded Room with Barry Sternlicht and Kent Swig: New Financing for Real Estate

Who should attend?

Real Estate entrepreneurs
Real Estate investors (VCs, Angels & Corporate)
EB5 Real Estate Investors
Real Estate professionals
Service providers and exhibiting companies
Media and academia

Features

Breakfast Workshop – a Pitch Workshop from 8am to 10 am for real estate entrepreneurs serious in elevating their elevator pitch to investors. During this workshop we will completely deconstruct your pitch, and work with you on formulating a clean and concise elevator pitch giving the important information that investors NEED to hear to make an educated decision on your company!
Networking Lunch
After-event Cocktail Party
Exhibiting companies with amazing projects to showcase.
Plus: Investor Kit – As an attendee your company brief and contact info will be included in this kit that will be provided to all investor speakers and attendees.
MODERATOR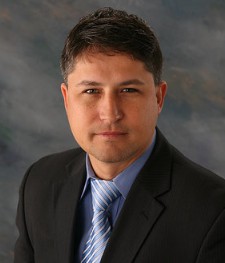 David Drake
Chairman, LDJ Capital and The Soho Loft
PANEL SPEAKERS
PANEL 1 REAL ESTATE CROWDFUNDING TRENDS AND GROWTH
Sydney Armani CrowdFundBeat Media  MODERATOR
Stefano Zaccaria D'AnielloCo-Founder & COO, GroundBreaker
 Brian DallyCo-founder & CEO, GROUNDFLOOR
Jilliene HelmanFounder and CEO,  Realty Mogul
Benjamin MillerCo-Founder, Fundrise